Contact
Carolina Centrum, s.r.o.
Drnovska 1112/60
CZ - 161 00 Prague 6 - Ruzyne
email: info@carolina-centrum.cz
tel: +420 220 513 446
fax: +420 220 513 448
Carolina Centre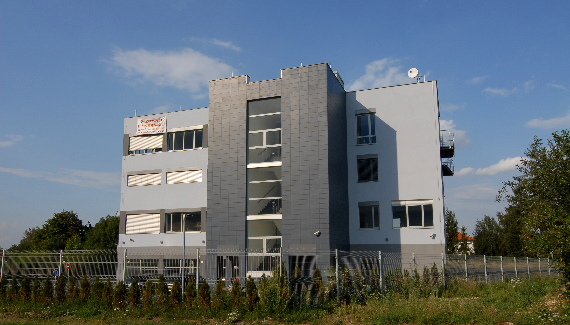 Carolina Center is a modern building in Vaclav Havel airport Prague with administrative, scientific research offices and technological spaces totaling 5 floors (4 above ground storeys, 1 underground, each 260 m2).
Carolina Center started in 2003 with purchase of land in strategic location. Building is located at the crossroad of a main street  heading to the city centre (Evropska) and a higway circle around Prague (Brno- Pilsen- Prague Airport). The location ensures perfect reachability.
Project and its preparation for the construction took almost 7 years because of administrative delays. After several forced changes, repeated requests and approval the construction finally started in Autumn 2010. Carolina Centre was completed in summer 2012 and grand opening night took place on the 11th of September 2012. (http://www.carolina-centrum.cz/en/actualities-1/)
Parameters of the building
Construction: iron concrete construction, at the bottom waterproof concrete, interiors garnished with plasterboards, outside expanded polystyrene thickness 150 m, Footprint 25 x 12.5 m.
Number of floors: 5 (4 above ground, 1 underground)

Parking: 2-floors (12 + 10 parking spaces)
 *Heating / cooling secured by heat pumps type air-water, 3 x 35 kW, bivalent source, gas boiler, water supply and  fan coils with electronic regulation
 *Air Recuperation unit located on the roof (active ventialtion)
 *Aluminum windows, double glazed, opening - security alarm system with monitors of movement of people via a chip for door opening, security system with remote access
Internet: 50/50 Mbit/s

Phone: VOIP telephon system, unlimited number of phone lines

Date of building approval: June 2012
Carolina Center was officially opened on 11th of September 2012.